A photographer's tale of exploring the Nepal Tattoo Convention, in photos
Tattooing and photography have always enjoyed a wonderful relationship. Without good photography, good tattoos wouldn't look good to the whole world, and the mysticism of tattoos have always lured the photographic eye. Recently, we caught up with an international award winning, and one of the most widely celebrated street and human life photographers, Jan Møller Hansen.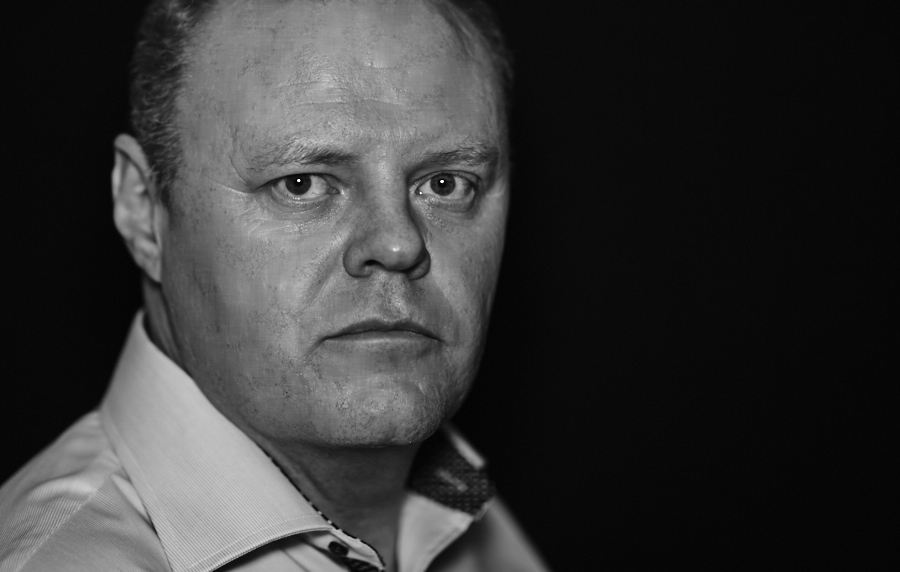 Jan has been documenting his trails in South East Asia in the form of interesting and needed stories for quite some time now. And, he happened to explore the 4th Nepal Tattoo Convention, in 2014, with his lens. Result – "The Tattoos"; a wonderful photo series of tattooed people, tattoos, tattoo artists, and portraits of the culture we breathe. Here's his story:
"Well, it just happened by coincidence. I came driving through town with a friend of mine, whom I had to drop off at his hotel. When we came to his hotel in the center of Kathmandu, I realised to my big surprise that there was a huge tattoo convention going on. It was on a Saturday. I bought a ticket, went in and was just fascinated with the event and the people there. People had come from all over the world to attend this tattoo convention. So I rushed home, picked up a few cameras and went back. Then I spent some hours during the weekend walking around, talking to people and photographing.
I am always curious when it comes to people and what they are doing. I like to explore a topic, a scene, a phenomenon or people through the lens. Through the lens you can observe and get close to people. Maybe gain some insight into what they are doing and who they are. First I thought that I am just going to photograph people with tattoos. But when I got started, I realised that it was about love, belonging, friendship and being your self. It was also about courage and so many other things that are deeply entrenched in tattooing.
I photographed some people from Spain, and out of the images came love and deep friendship. That's what I saw and felt. Then there were three other guys, who also wanted to be photographed together. Maybe it was two lovers and their friend. There were also some loners. I started thinking about the people and their stories.
Some people wanted to be photographed together and others just alone. They decided themselves. I did not create the images. People did. The way they express themselves, tells about who they are. In a split second they just showed me who they are. One woman came, and suddenly she just took off her cloth. And there she was with all her beautiful tattoos. If she had not dropped her cloth, I might have just photographed her without the tattoos. I couldn't imagine what was behind her cloth. She was also a very skilled artist herself. She came from Sweden and her mother had joined her on the trip to Nepal. You pick up these nice stories when you photograph people.
During the days at the tattoo convention and afterwards, I realised that tattooing is much more that just the tattoos. It's about who you are and how you relate to other people. Today, tattooing is very much part of modern life, but it is indigenous culture and arts. It can be indigenous people in the jungles of New Guinea, a Buddhist monk in Thailand, a football player in the premier league, a member of Hell Angels in Los Angeles, a businessman from Wall Street, a sailor, a family man, a mother, a rock star, a Philippine mafia guy, or maybe a young man or woman from Nepal or somewhere else, who is wearing tattoos. A group of Hell Angels guys or a football team can have a lot in common with a tribal group in the jungles of the Amazons or a gang in the urban underworld of Mumbai.
You stay with the tattoo your entire life. It becomes part of you. It becomes you. Throughout history there have been so many myths and stories about tattooing and the people wearing tattoos. It will continue like that. I think that it's also the combination of fascination and sometimes fear among the viewers that makes tattooing so special. Tattooing will always fascinate people. It's a way of communicating. It's about your relations to others.
I have walked up and down many streets, alleys and areas of Kathmandu with my cameras. Sometimes I saw a tattoo shop and went in to meet people there. I could sense how the youth is engaged in the tattoo business and what it means to them. I was also very impressed with the tattoo conventions they organise in Kathmandu. People are coming from all over the world to attend.
The tattooing culture in Nepal is vibrant and very dynamic. I also see the tattoo culture as a reflection of society. Nepal is today a country that undergoes great changes. Ways of living, working traditions, urbanisation and many other things are changing society faster than one might think. New forms of culture develop and tattooing is part of it. I only had a chance to scratch a bit on the surface of this fascinating culture in Nepal, and I would love to do more photography of the tattooing scene in Nepal and India."