Not just your tattoo artist, you are equally responsible for your tattoo
Every tattoo has an unforgettable story behind it. We drive ourselves crazy in conceptualizing a design and choosing the perfect artist to ink our story. While we all think that getting the tattoo done is the end of all our worries, we fail to keep in mind that a tattoo goes through a healing phase during which utmost care is required in order to prevent any distortion. It is a misconception that the perfection of a tattoo lies solely in the skill of the tattoo artist. You are equally responsible for your tattoo.
Tattoos are made by piercing a needle into the upper layer of your skin and ink being infused simultaneously. For the first 3-4 days after getting tattooed, it is normally advised to use creams with medicinal properties to prevent the growth of bacteria on the open wound. As the body recovers, a new layer of upper skin is formed. However, before that, the damaged skin starts peeling away.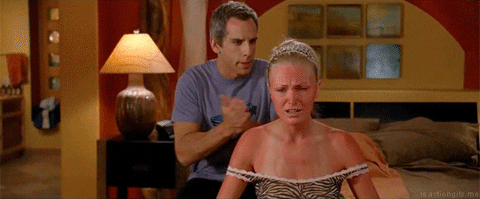 This is the most critical phase of tattoo healing from the perspective of preserving the art. The skin that peels away has ink in it and if it is forcefully peeled off, it will lead to a permanent alteration of the design. During this phase, the tattoo has to be hydrated at all times to avoid excessive itching.
If you cannot control your urge to itch the skin, the beautiful piece of permanent artwork will transform into a permanent mistake on your body. I myself ruined my tattoo (I had involuntarily scratched my tattoo in my sleep) and now there is a prominent jagged edge instead of a free-flowing curve. Many times, chunks of the artwork are clawed off leading to blank spots in tattoos. Lighter shades might completely fade away because of which the artwork will end up looking flat.
A perfectly healed tattoo blends completely into the skin and when you run your finger over it, it feels as though it is part of the skin. It is usually a shade lighter than when it was inked because of the new layer of skin which grows over it.
There isn't any universal aftercare because it depends on the type of ink used and the technique of inking which differs from artists to artist. While every artist has his/her own specific procedure which might vary, the responsibility of the client remains the same – to strictly adhere to the instructions.
Exposure of the tattoo increases the chance of infection but at the same time it should be able to breathe freely. So wearing loose clothing whenever you're outdoors will help prevent exposure to infections and the sun.
Avoid public restrooms for the obvious reason that you are prone to higher exposure to bacteria. You will have to give up any type of physical exertion which results in excessive sweating around the tattoo.
Direct contact with water does not help, so please ask your artist for tips on how to protect your tattoo when you bathe. Alcohol will fade your tattoo. So grab that beer only after your tattoo has healed completely.
Even after your tattoo is completely healed, make it a habit to use sunscreen lotion whenever you go outdoors. This will help keep the tattoo darker for longer and will also help retain the original colour of the tattoo.
Not only is aftercare required to prevent any infections but is also very important to help preserve the artwork and the effort put in by a tattoo artist. Your tattoo artist might be incredible, but you will end up with an average tattoo if you do not take proper care of it until it is completely healed.