Pain sucks, but suck it up and say no to tattoo numbing agents. Here's good reason why
Have you ever thought about getting a tattoo, but the idea of going through all that pain just puts you off? Well, a lot of people do, which is probably why using a numbing agent when getting a tattoo might have crossed your mind. I mean, if there was a way to make the process of a group of needles piecing through your skin seem a little less malicious, then why not, right?
In this article, I'd like to talk about in general the use of numbing agents while getting tattooed.
So, as far as I know, when it comes to tattooing numbing agents, you've got your creams, gels and sprays. All of which have a key ingredient called lidocaine.
What's lidocaine? Well it's a tropical anesthetic that works by causing temporary loss of sensation in your skin. But, what is it made out of?
Well, Google says "Xylocaine (lidocaine) MPF with Epinephrine is a sterile, nonpyrogenic, isotonic solution containing sodium chloride. Each mL contains lidocaine hydrochloride and epinephrine, with 0.5 mg sodium metabisulfite as an antioxidant and 0.2 mg citric acid as a stabilizer."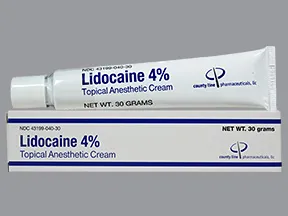 What the hell?
Hey, I just want my tattoo and not have my soul ripped out in pain.
Ok, let's break it down. Like I mentioned before, I'm gonna talk about your tattoo numbing agents consisting creams, gels and sprays.
Creams: The way tattoo numbing creams work is where you apply it a couple of hours before you get tattooed, and your skin's supposed to go numb. The problem with that is most professional tattoo artists are going to apply some sort of antibacterial soap on you to clean the area of skin they're going to tattoo or a rubbing alcohol to help the stencil stick, so with that, the effects of the cream also gets wiped away.
Gels: Tattoo numbing gels work sort of the same way as the cream, you apply it on and cover it up with some sort of cling wrap for about 10 to 20 minutes, and it's supposed to numb the area of skin you applied it on, but it's kind of the same thing, where due to the constant cleaning and lubricating of your skin done by your artist, the effects aren't gonna last to make the effort substantial.
Sprays: Ah! I called it the magic spray when I was getting my ribs and parts of my back done.
It stings initially and you'll feel a bit of pressure from the machine, kinda like if you've gotten your tooth extracted at a dentist, but OMG! this product works.
The condition is your skin needs to be opened up for it to work, which means your artist is gonna have to pound your skin first, and you've already experienced your own version of "the passion of the Christ," and your skin is already battered, swollen and ink just won't go in, or the pain has gotten over your threshold, and your tattoo artist just needs you to sit still without you shaking and screaming your head off. This usually happens during intense 7 or 8 hour-long sessions. Also, the effect wears out after a couple of washes by your artist while tattooing you. :-/
Some of these products may seem like a good option, but there are a few things that may happen. It may change the texture of your skin, where it's gonna be hard for the artist to shade, or it could rub off the stencil which makes tattooing realistic portraits almost impossible.
Now, let's talk about something a little more serious. Although, numbing agents seem like a god sent, overuse of it can cause serious medical hazards. From skin rashes, and a continuous itching sensation to redness of the skin due to increase of blood flow, and hives due to your body reacting to a foreign entity. Numbing agents have even been known to cause respiratory issues and heart attacks. Overuse has even been known to cause death (technically).
And, what about the percentage of lidocaine present in the product, or how much is sprayed or applied on by the artist on your tattoo? After all, most artists don't have a doctor Ed, and aren't in a condition to be medically prescribing an accurate consistency of the numbing agent you want used on you, based on your medical background.
It's also very important to know that if you decide to use a numbing agent, you're doing it at your own risk and your tattoo artist also needs to be comfortable with using it on you. Most artists don't entertain the idea at all, and they have their own reasons; which should be respected.
Tattooing has a pretty long history of people surviving the pain of getting tattooed, but in my experience of getting my whole body tattooed, it's a mental thing.
I psych myself out and imagine the pain is going to be like getting stabbed with a machete, or something horrible. So, when it's time for that first line, the pain isn't as bad as I expected it to be. For me, listening to music and not concentrating on being tattooed or the tattoo at all, also helps a lot. Some artists get talkative, and will try to have a light-hearted conversation to divert your mind towards something else. That's always fun, and it helps a lot.
Bottom line. Pain sucks. I know, but for what it's worth, I'd say you would be better off letting your endorphins do the job. Think of it this way, the pain's just a right of passage, that you earned your new tattoo.