PSA: Please search for artists. Not just tattoo images.
Which sitcom doesn't have at least one episode revolving around a tattoo? Practically every sitcom has depicted tattoos as an impulsive decision with the character walking into the closest tattoo studio to get it done. But life isn't as easy a sitcom and there are many factors that you should consider before zeroing in on a tattoo artist.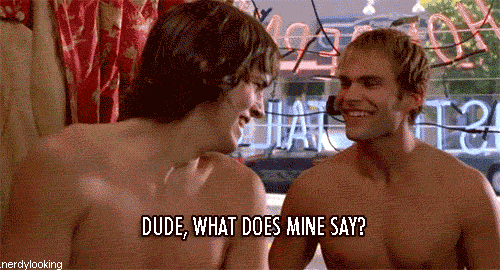 Yes, the artist also has to be researched and not just the design. And ,there are many factors that determine the most suited artist for your tattoo. And let me be completely honest, your budget and convenience of the studio location does not come up on the list.
So, here we go!
Expertise of the Artist
Tattooing is not a universal art. Artists have their own areas of excellence and you should respect that. Approach an artist who specializes in the type of tattoo that you want to get done.
For example, if you want to get a realistic tattoo, go here, look at all the realistic tattoos, see who are the artists doing crazy realistic work, and then simply contact them. Rather than asking around for a 'good tattoo artist'.
Or, read this article to see who are the better portrait artists in the country
Meet the Artist in Person
A virtual meeting is not acceptable. Go the artist's studio and have a look at his/her work. Ask for the portfolio and make sure you look through fresh as well as healed tattoos. Pay close attention to the type of work he/she has done and judge how 'clean' the work is. Visit the studio at least once before getting your tattoo done.
Hygiene of the Artist and the Studio
A simple tattoo can turn into an infection or a life threatening disease if it is not made with the right amount of hygiene. Stay away from artists who are willing to re-use needles or unsterilized equipment to lure you into a cheaper deal. Observe the artist in action to get a complete idea of his/her hygiene related habits.
Ensure the artist uses gloves and new needles for every tattoo.
Ensure his station is completely clean wrapped when he is about to start.
Look around, and check that he has a dustbin near him, and isn't throwing used blood-soaked tissues all over the floor.
See if the artist is the only one touching and handling the station.
Basically, make sure the people are clean in their hygienic habits.
Talk to your tattooed peeps
Don't shy away from asking a friend or even a random stranger about his/her tattoo if you like the work. Get to know about the artist and also enquire about the attention given during the aftercare. Depending on the skin type, even a perfectly executed tattoo can end up with an infection. Ensure you find an artist who proactively keeps in contact with clients till the tattoo has completely healed and helps them recover in case things go wrong.
Look at some of these beautiful healed tattoos by Indian tattoo artists:
Tattoos are artworks which are permanently etched into your skin. And we all tend to give more importance to the design and the placement. And so, we spend around 90% of our time and efforts in finding the perfect design for our tattoo and end up neglecting the most important aspect in a tattoo – the tattoo artist.
Your skin is the artist's canvas and while for him/her you're just another client (which can be deleted from the portfolio in case the tattoo doesn't come out well), for you your tattoo is an artwork that you have to carry for life. So yes, the decision you take for choosing an artist is going to make a world of a difference.
Stop searching for tattoos, start searching tattoo artists!