Pune Tattoo Festival 2016 could be THE convention to visit
Slow, chilled out, artistic, serene… just some of the words that describe the city of Pune. Let us give you a teaser (with all the pun intended) on why exactly you cannot miss the Pune Tattoo Festival.
Puneris love art. If you're a Punekar aka Puneri (yes that's what Pune's people are called) you know all about Pune's cultural heritage. The city boasts about the richest Maratha culture that there is to offer. Right from Marathi theatre to jugalbandis between Indian music artists to a formidable lavni show, you can see it all in Pune.

GIF Credit: EROS Now

Pune = Party. People from the neighbouring cities (including Bombay) hop, skip and jump to Pune over the weekends to party. The rules are a little more relaxed and with the ITians and students, clubs have it going on till the early hours of the mornings.

How the mornings look like. Probably? Image credit: Explara.com

Because unlike Mumbai, Pune has space to breathe! Now, we love Mumbai and Bangalore and Delhi and every other city bustling with crowd but let's face it, all these places are packed to the neck. Pune is getting there too but not yet. There is still space to move and the venue, Raga Lawns is in a serene and posh area called Korgaon Park which is very accessible through all public transport of the city.

Because for over a decade, Pune has its very own tattoo studio. The tattoo community – be it tattoo artists or tattoo lovers, have been growing slowly but steadily since the city hosted its first studio almost a decade ago. Pune has its very own art ethos because the city is a heady mix of a modern metro and traditional topography.

Image credit: The Golden Sparrow

Because it's more than just competing artists fighting for a prize. The convention promises food, wine and music nonstop for the three days of the festival. This year Ronak is going all out to pack a punch in those three days. Accompanying the enviable artist line up, will be rock shows, never stopping DJ, bar, smoking area and interesting tattoo workshops. For Niloy Das, this will be his first time to Pune and he is super excited, "This will the first time I am going to attend the Pune convention. For me it's more on Ronak's invitation than anything else. I am coming there to meet my friends, chill and enjoy at the convention."

Scenes from the 1st Kolkata Tattoo Festival in 2014. Image credit: IronBuzzTattoos.com

Who doesn't want a peak in the coolest people's lives?!! The Pune Tattoo Festival is not only promising fun to the visitors but is also making sure that artists are at their chilled best. The organisers are ensuring that unlike the last two times, this year the festival becomes the place to be in Pune for October 14 to 16. To that effect Sunny Bhanushali swears by the idea of fun at the festival, "Ronak gave me a fair idea of what the convention is going to offer this year and I'm very excited about coming to Pune. I think it will do our community a world of good if Ronak's vision is translated into reality." So, you can be sure that the artists will be all in the mood to chill, talk and answer all your tattoo queries.

Image Credit: Obi1art.com

Because October fest is going to be around the corner too. Every year, Pune is swept by German Beer festivals all over the city and with places like Hard Rock Cafe, Miami, Keubar, Penthouse and many others in the vicinity, you sure as hell will know what to do at the end of the convention.

Image Credit: EveningFlavors.com

Because Nature. The city is in the middle of so many trekking trails and weekend spots within 300 kilometres. You can actually pickup that back pack and take a hike (after the convention, of course!). There's Lonavala, Malshej, Rajmachi, Panchgani and Google the rest.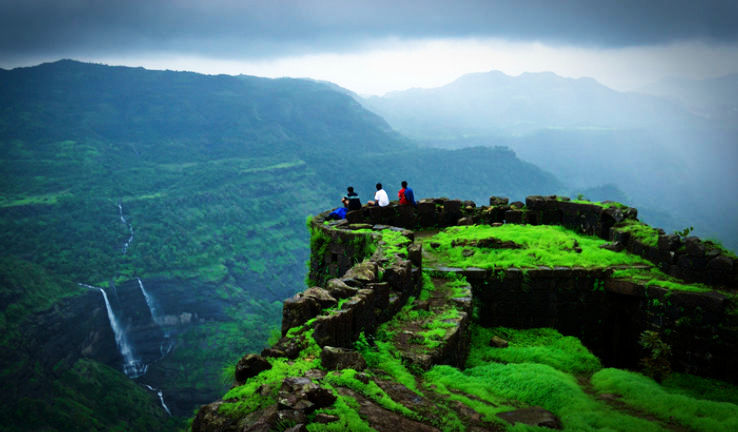 We hope we've done enough for you pull up your socks and come for the Pune Tattoo Festival. Keep watching this space for more updates on the convention. Till then, keep rocking yo!