Waited for decades, and not walked alone? Now's the time to tattoo: Liverpool FC
Liverpool has had a hard last few years. I mean if we're getting into technicalities it's been a hard twenty years, but the hope is that this is coming to an end very very soon. Liverpool has had an exceptional season this year, as they did last year too, it seems like they've done enough to finally win the premier league title and no longer just hold the English first division title. But you might ask, what do tattoos have to do with this?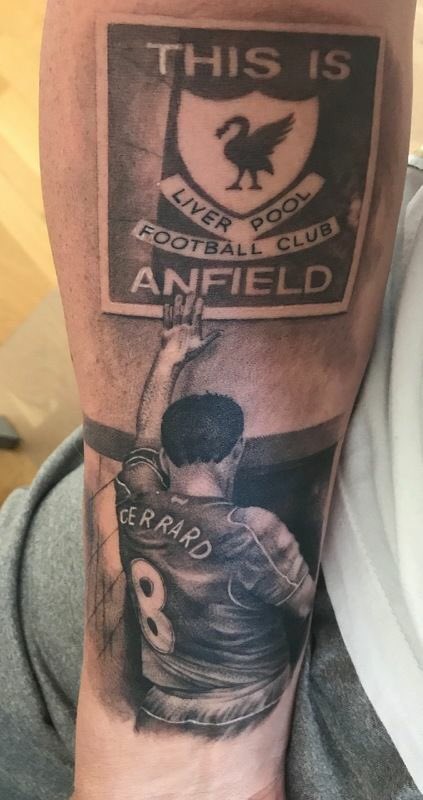 Liverpool fans have been waiting to take their team to the Premier league trophy year after year after year. And this year, it feels like the jinx is finally over. *Fingers Crossed* To all the people who have tattoos in support of this decorated team. That's commitment, and here is to hoping it shines through.
For anyone who is still clueless or lives under a rock, Liverpool FC is the most decorated domestic English team after Manchester United. The team have won English first division titles, but have never won a Premier League title, thus the premier league jinx. They had come super close to winning the title in the 2013-14 season, but the captain literally let it slip out of their fingers while defending.
Football fans all over the world did not give it to him easy, nor did the team take it well, but this seems to be the year for redemption. Not only is this one of the best ever teams with players like Mo Salah, Sadio Mane and Virgil Van Dijk, but they have also proved their worth in its entirety. With their no loss (they do have a few draws) streak, its safe to say that this year, any tattoo supporting this franchise is a go!
Liverpool fans have never held back on the tattoos. If you scroll through the hundreds and hundreds of Pinterest boards that you'll find, or if you happen to see a friend with one it'll most likely be the emblem of the club and in most cases not too well done. However, if you dig deeper you will see the commitment to the team and good art. Football is equivalent to what cricket is in India to most of Europe and just as Indians showcase their love to the god of crickets through grand gestures like temples why not gives Liverpool the love it deserves with a well-crafted tattoo.
I mean at least this pun now makes a lot of sense.